Background
I was never displeased with the stock sound system. However, after some days of bad weather I decided to spend the time to redo the power cabling to the CarPC and whilst I was at it, upgrade the audio system.
Products
I'm not sponsored by any brands however I settled on the following:
Polk Audio DB6502 Component Speakers for the doors
Kenwood KSCPSW8 150Wrms Subwoofer with integrated amp
Alpine KTP445U 95Wrms 2ch Class-D Amplifier for the doors
Putting it Together
Everything was relatively painless, I decided to run 2.7m of 4awg power cable wrapped in spiral wrap from the battery to under the centre console. This line was fused with an 80A ANL fuse at the battery. The lugs used had a 6mm eye. At the other end I installed a fuse distribution block. Overkill for what I need but I know voltage drop wont be a problem.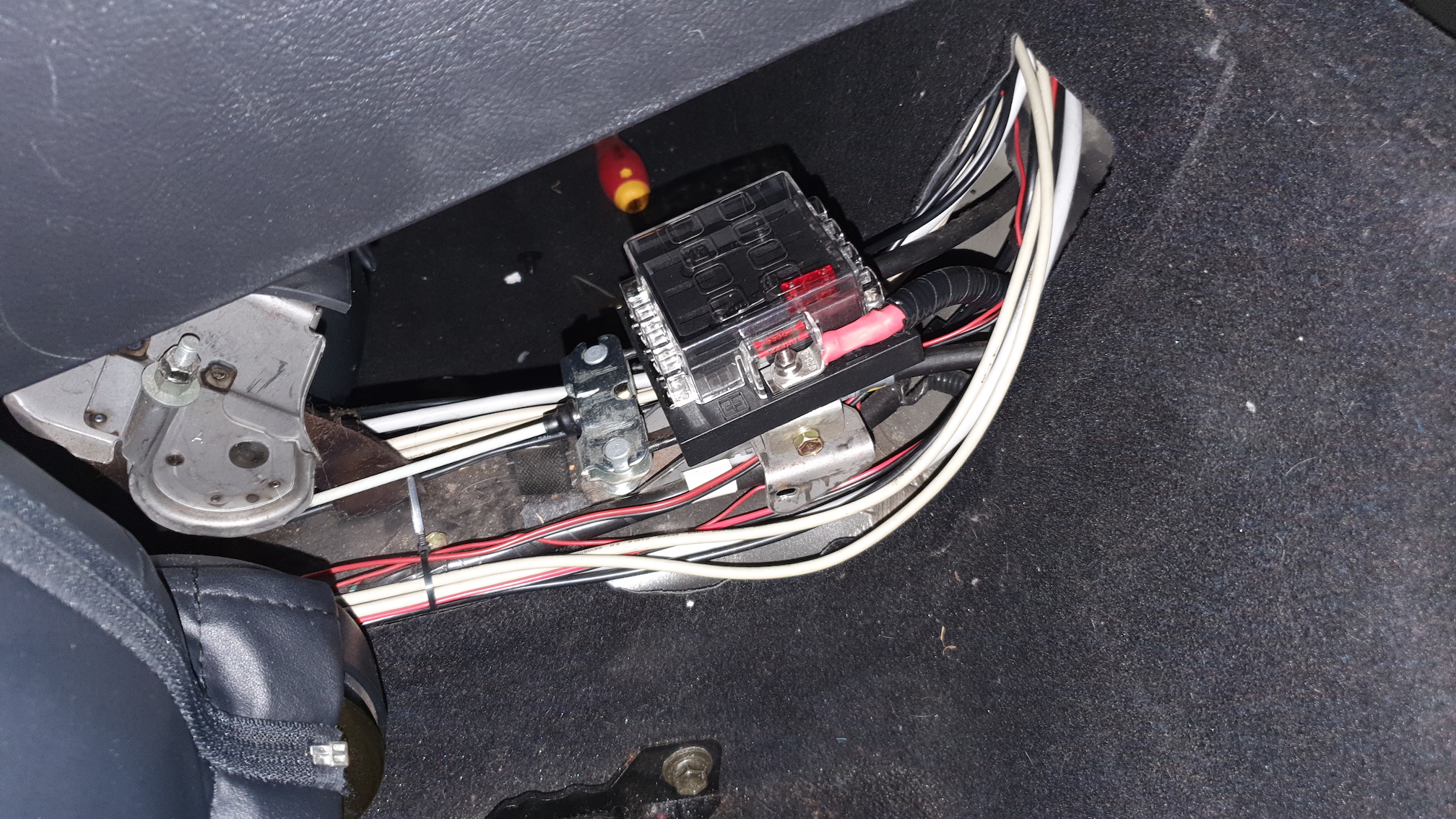 Remove the door panels - Here is a guide. Depending on the speakers you buy, you may need to reuse the stock brackets like I did. In order to get the stock mid-speaker free of the bracket requires it to be destructively cut out. Then the new 6.5" speaker can be glued in its place. I used caulk to avoid adhesives with an acetic cure. Don't forget to put some new foam on the back and front of the speaker to seal it against the door panel.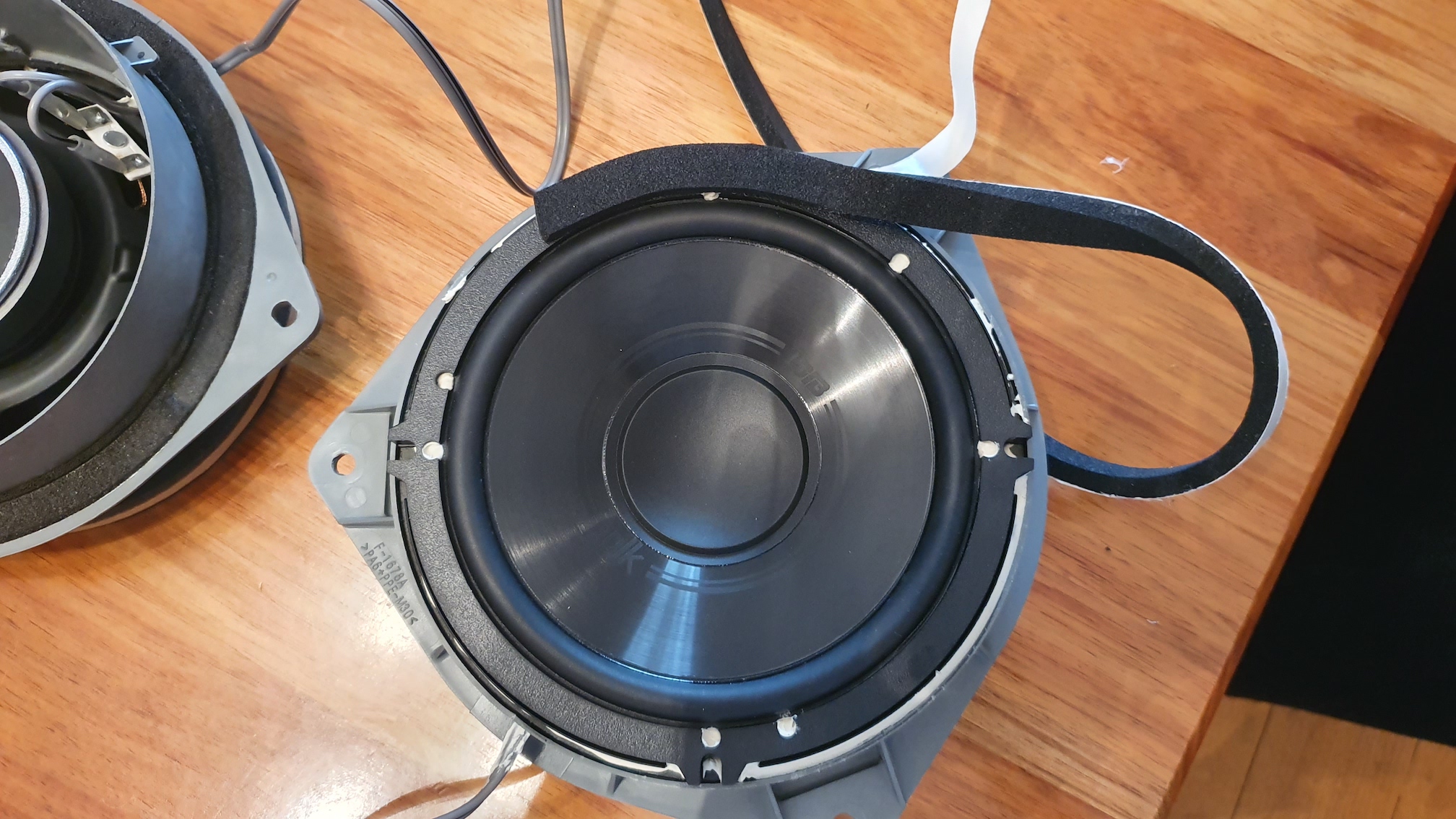 The speaker crossovers were mounted in the door panels under the armrest. It is actually relatively easy to pop the cover off and readjust the crossover without removing the door panel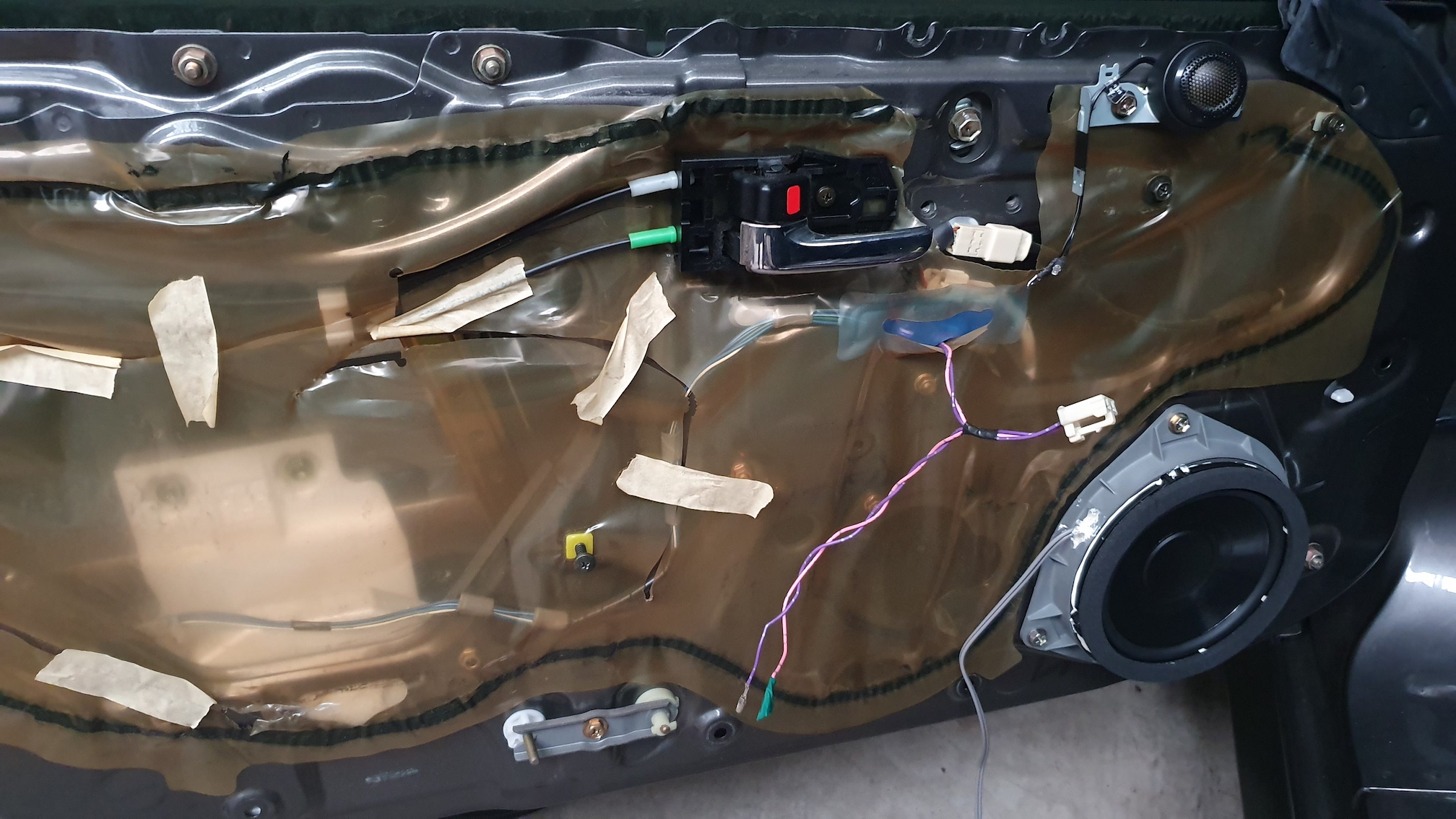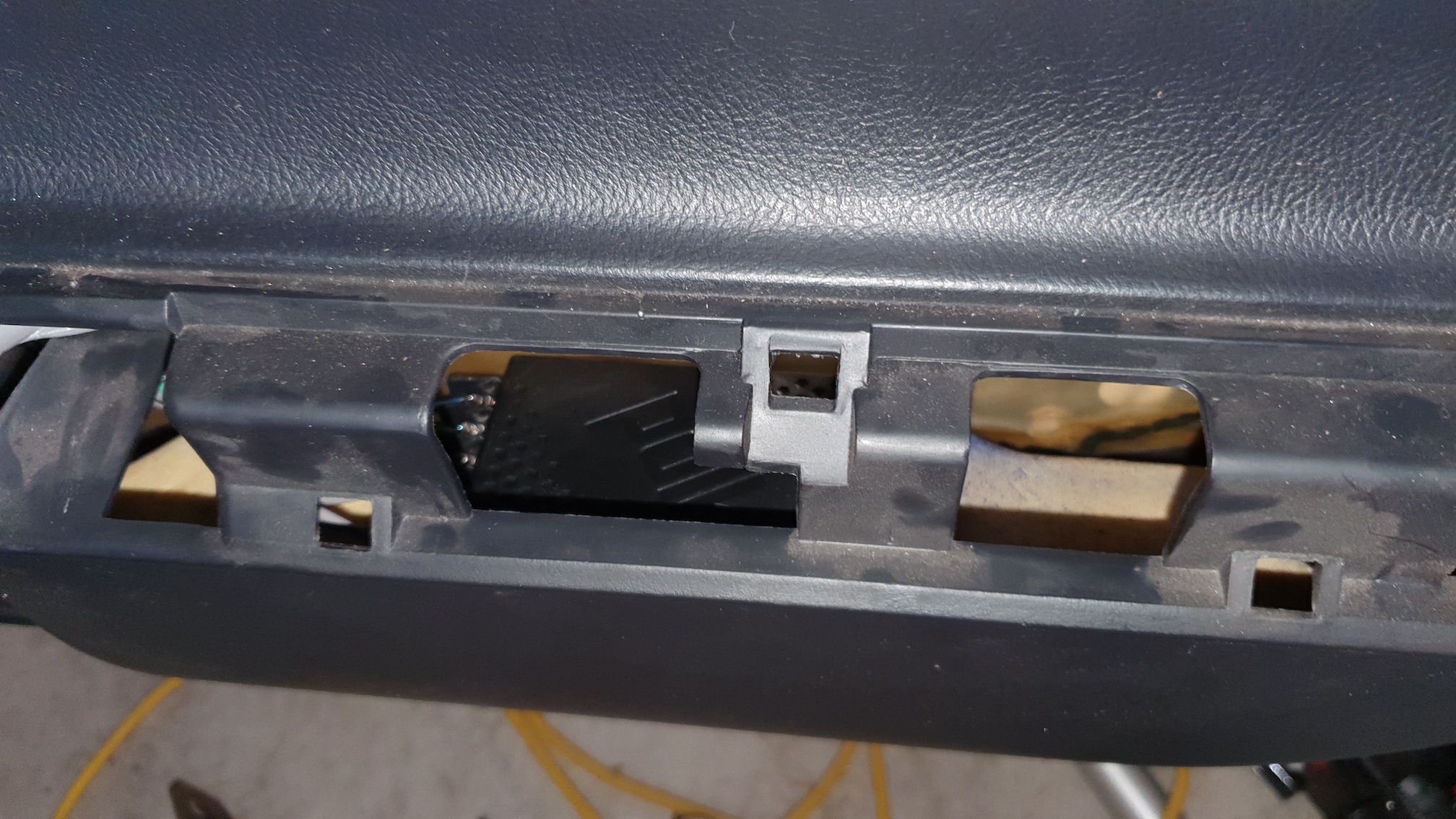 As I was happy with the stock head unit I made a T-harness to intercept the audio signals without modifying the stock harness. Harness pinouts are available here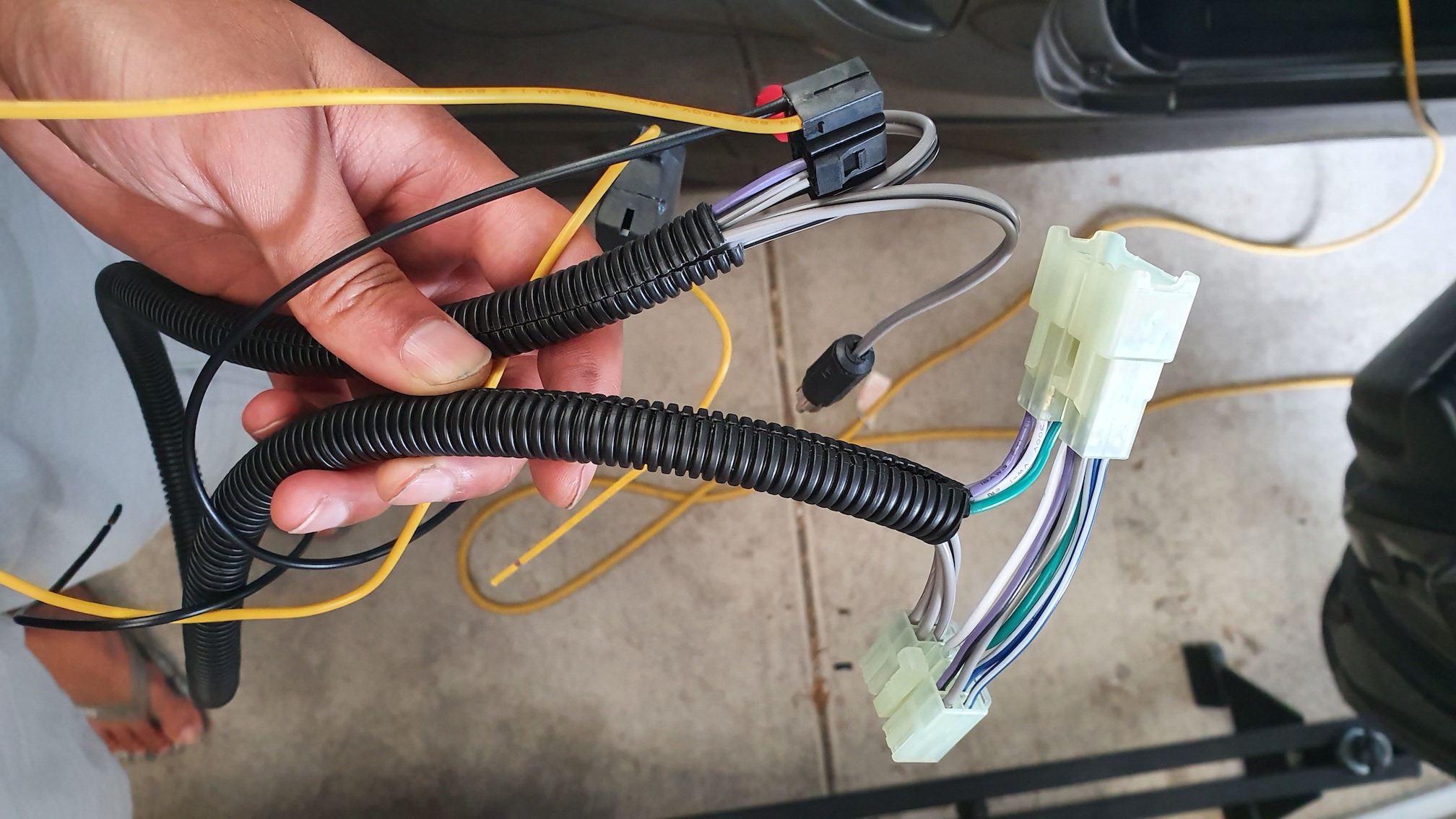 The rear channels feed the Kenwood sub whilst the front channels feed the Alpine KTP445U.
The Alpine KTP445U was placed in 2ch bridge mode, ground point is located in the left hand kick panel. Power I ran under the door sill back to the fuse block in the centre console. I could've used the stock radio wiring harness but I'd rather not trust wires I didn't run when high currents are expected. I mounted the amp behind the glovebox
The sub was placed behind the passenger seat with the wires spiral wrapped for it to look more stock. Power was again derived from the same fuse block. Grounding point was a bolt under the centre console near the hand brake.
Results
I must say it definitely is an improvement over stock. Even just changing the speakers with the stock head unit is worth while however in order to get volume especially with the top down an additional amplifier is required.
Without sacrificing any storage space I am definitely happy with this upgrade!